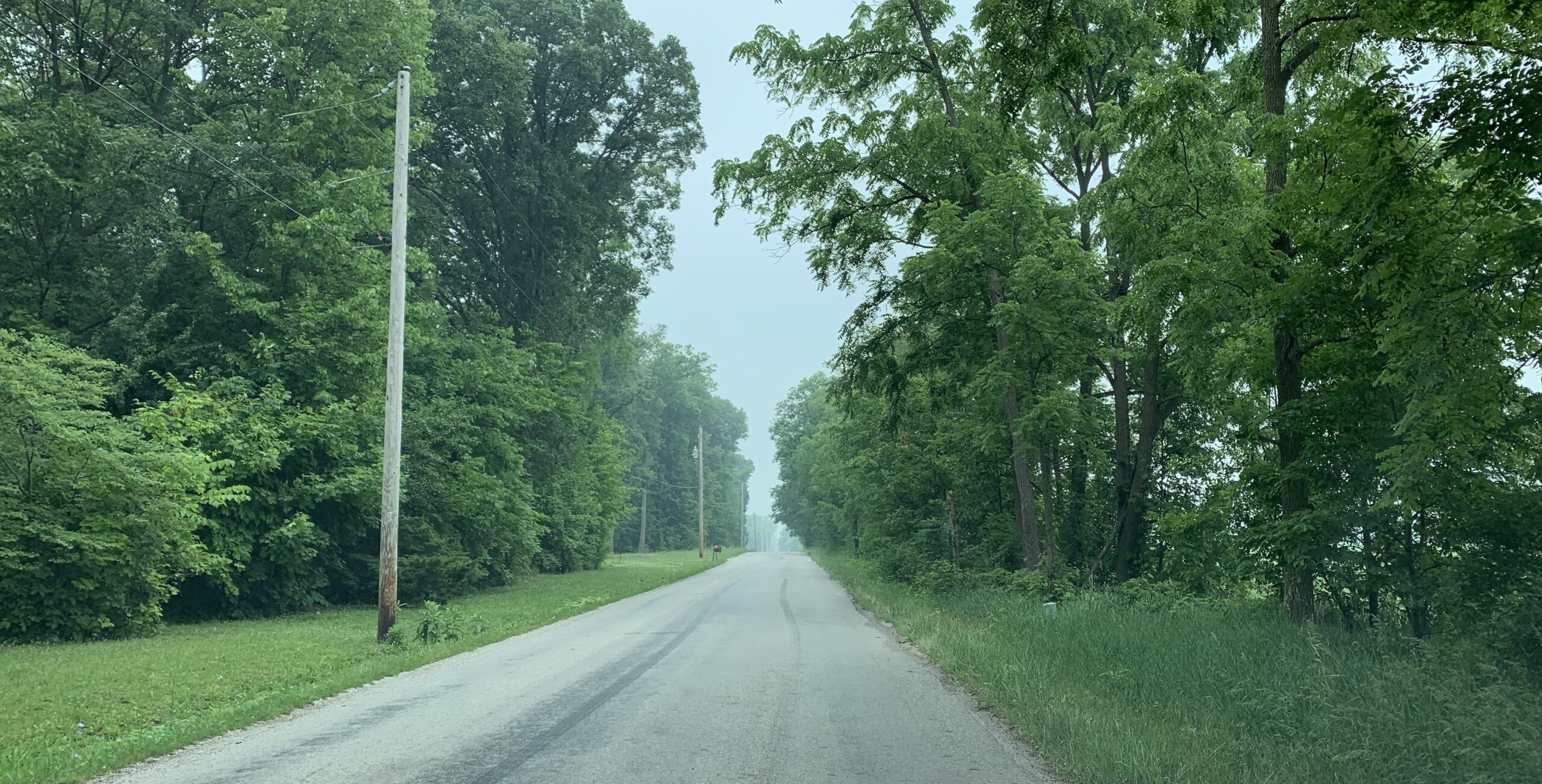 Two roads diverged in a yellow wood,
And sorry I could not travel both
And be one traveler, long I stood
And looked down one as far as I could
To where it bent in the undergrowth;
…I shall be telling this with a sigh
Somewhere ages and ages hence:
Two roads diverged in a wood, and I—
I took the one less traveled by,
And that has made all the difference.
– Robert Frost, The Road Not Taken
I've been thinking about the road less traveled by. In popular culture it is identified with our excessive and often destructive expressive individualism. But I get ahead of myself.
For over a year now, Becky and I have traveled a 40-mile trip to worship with the people of Ossian First Presbyterian Church where I am serving as the moderator of the session and most-of-the-time preacher. It has been a joy. On Sunday mornings and on those occasional trips to session and other committee meetings, we almost always take the road less traveled by.
Google Maps tells us we can make most of the trip via interstate highway, and though it is five miles further it takes the same 45 minutes. Or we can take the county roads less traveled by, shorter in distance, equal in time. Except on a couple of snowy days when we figure the snowplows may have hit the interstate first, we take the road less traveled by.
I have no idea if taking the road less traveled has made much difference, let alone all the difference, but it is, to be sure, the more scenic way. We have driven past fields ripe for harvest and red-barn farms, Amish carriages and new-born lambs, calves, and foals. Occasionally we have been stuck behind some gigantic farm implement making its way down the road and we arrive in Ossian five minutes later than we would have if we had taken the interstate.
Near the end of his life, nearly 50 years after "The Road Not Taken" was first published and thousands of high school commencement ceremony recitations later, Robert Frost bemoaned the reality that his simple poem about choices had taken on way more meaning than he intended. He never claimed some moral or spiritual value in taking the road less traveled by, he said.
The poet cannot always control how the poem is read.
Frank Sinatra (how's that for a transition?) was absolutely clear about his advocacy for the moral and spiritual value of expressive individualism* in American life. He famously called his signature song, "My Way," the national anthem.  He may have been right. And though I have never heard "My Way" recited or sung at a high school graduation, I have heard it quoted at a funeral more than once. Usually to explain the deceased's difficult personality. He did it his way – which was kind of a pain in the neck to everyone else.
The road less traveled by? I would recommend it for the trip to Ossian, Indiana. As a metaphor for life? Not so much. As for doing it my way?
There is a way that seems right to a person,
    but its end is the way to death. Proverbs 14:12
*The idea "that each one of us has his/her own way of realizing our humanity, and that it is important to find and live out one's own, as against surrendering to conformity with a model imposed on us from outside, by society, or the previous generation, or religious or political authority."  Charles Taylor as quoted by Trevin Wax at the Gospel Coalition, "Expressive Individualism: What is It?"