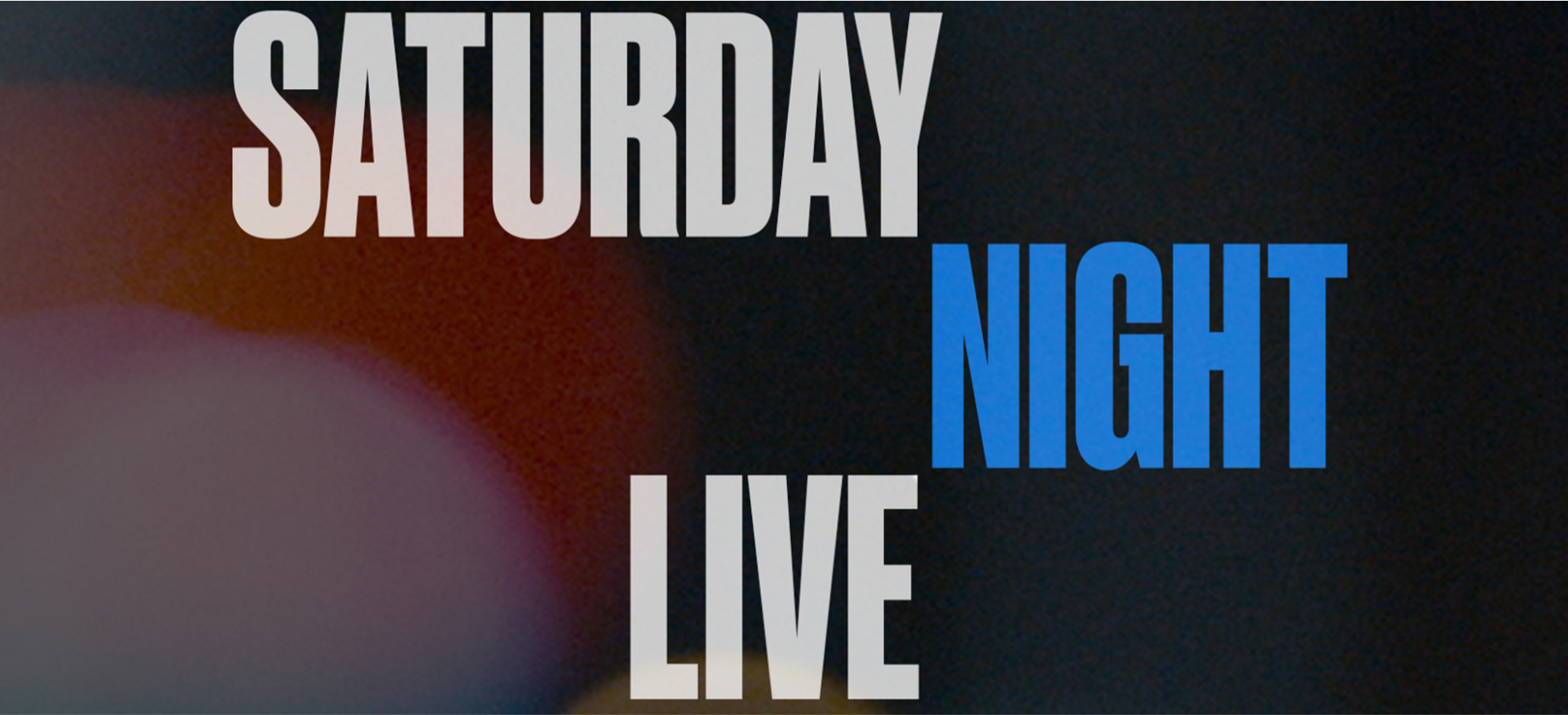 Saturday Night Live has been around 45 years. I've never watched it. Until four months ago, I had a Sunday morning job that got me up too early to even think about watching SNL.  SNL's trademark comedy is built around current events and cultural issues.  The comedy is often scathing and sometimes controversial. Those who watch it regularly say it's a hit or miss thing, with more misses than hits of late.  It's the controversy that often lands Saturday Night Live in the Sunday morning news, and that's where I've gotten to know SNL.  From the news.
Saturday Night Live was in the news this past Sunday for the monologue that opened Saturday's show.  Comedian Dave Chapelle had been asked to do the monologue that Saturday after the election, just as he had four years ago.  Unlike four years ago, Saturday's studio audience was in a celebratory mood, as was the comedian.
Sunday's headlines said Chappelle was brilliant and cynical. Others accused him of poor taste and doing more harm than good.
On Sunday afternoon, I clicked through to a recording of the SNL monologue from the night before (or watch just the first two minutes and the last 90 seconds or so of the monologue in the clip at the end of this post). The opening two minutes got me to watch the rest. Chappelle began by affirming the audience's sense of celebration. "Pretty incredible day," he said.
But then he got serious, and that's why I kept watching. Chappelle reflected on his great-grandfather, who he never knew but about whom he's always heard. "He was born a slave in South Carolina. Was a slave for 10 years of his life. And when the Northerners came down, they started educating some of the newly freed Black children, and he learned how to read. Become a man of education and dedicated his life to three things: Education, freedom of Black people, Jesus Christ."

I don't know much about Dave Chappelle, this man whose great-grandfather was dedicated to Jesus Christ, but from what I read, you'd expect him to offend somebody, almost everybody, and on Saturday night, after he told us about his great-grandfather, he delivered on offending.
Chappelle offended Joe Biden a bit and Donald Trump a lot more. He took particular aim at white rural Midwesterners (he lives with wife and children on a farm in the white rural Midwest). The audience cheered and laughed its approval. But then – according to the Twitter feed – he offended gays, feminists, and the woke elite. The laughter turned awkward and then ended. At one point he looks offstage, apparently to the director of the show and says, "I thought we were having a comedy show. It's like a woke meeting in here." He makes some more jokes about Donald Trump, and the audience warms up once more.
With about three minutes to go, the monologue turns serious again, he invites the audience to join him in what he calls a kindness conspiracy. He continues, "I would implore everybody who's celebrating a day to remember, it's good to be a humble winner. Remember when I was here four years ago? Remember how bad that felt? Remember that half the country right now still feels that way. Please remember that. Remember that for the first time in the history of America, the life expectancy of white people is dropping. Because of heroin, because of suicide. All these white people out there that feel that anguish, that pain, that man, they think nobody cares. Maybe they don't. Let me tell you something. I know how that feels. I promise you, I know how that feels. You're a police officer. Every time you put your uniform on, you feel like you've got a target on your back. You're appalled by the ingratitude that people have when you would risk your life to save them. Oh, man. Believe me. Believe me, I know how that feels. Everyone knows how that feels. But here's the difference between me and you. You guys hate each other for that. And I don't hate anybody. I just hate that feeling. That's what I fight through. That's what I suggest you fight through. You got to find a way to live your life. Got to find a way to forgive each other. Got to find a way to find joy in your existence in spite of that feeling."

The monologue ends with a joke that might offend, and the audience cheers (you get the feeling the applause sign began to flash), and they go to a commercial break.
"You got to find a way to live your life. Got to find a way to forgive each other. Got to find a way to find joy in your existence in spite of that feeling."  Sunday's sermon came early and on Saturday Night Live.
Dave Chappelle is not dedicated to Jesus Christ as was his great grandfather. In fact, Chappelle is a Muslim married to a woman who is dedicated to Jesus Christ.  If you're a Netflix subscriber, you can hear Chappelle talk about his faith in the current season of David Letterman's "My Next Guest" series. He tells Letterman he's not a very good Muslim. In the interview he also says some nice things about the white rural Midwesterners who are his neighbors in Yellow Springs, Ohio, not far from Dayton.
For Auburn friends, we will be talking this week in our Sunday morning adult class about the kindness conspiracy our culture of contempt so desperately needs.  The following Sunday we will talk about finding a way to live our lives in our culture of contempt in such a way that we find forgiveness and joy. But finally, and it will be our final session, we will look to the one Dave Chappelle's great-grandfather knew well. We will look to Jesus and his gospel, a still more excellent way, the only way to overcome hatred and contempt.
For all of us, it wouldn't be bad to join the kindness conspiracy even as we seek the still more excellent way (1 Corinthians 12:31-13:13).
Here is the opening and the closing of Chappelle's SNL monologue: