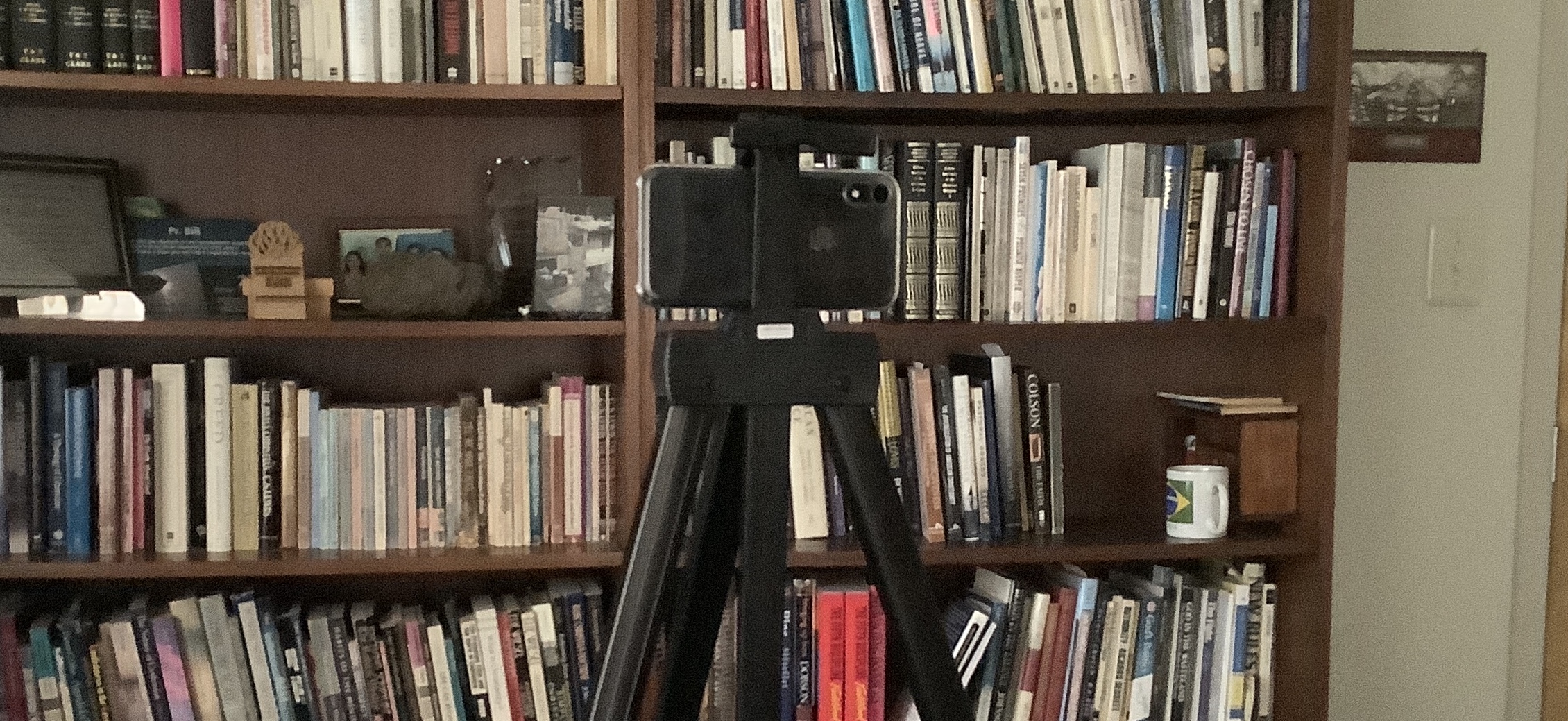 We number in the thousands.  Displaced preachers.
We were beginning to look toward Easter and the crowds that would pack our lily-filled sanctuaries.  Lectionary preachers were already studying John's account of the day of resurrection. I had decided to reflect on Luke's telling of the story.  But then, just two weeks after Ash Wednesday, our screens began to light up with talk of shutdowns and quarantines.  For many of us, March 8 was the last Sunday in our pulpits, and even then we had no idea of what was coming.
Sunday, Pentecost Sunday, will be the twelfth Sunday of Lockdown. 84 days since we last took to the pulpit and looked out over a sea of familiar faces. 84 days since we preached the word to understanding nods, a few frowns, and the usual suspects nodding off into a morning nap.
I miss preaching. I miss the high honor and heavy responsibility of bringing God's Word to a beloved flock.  I miss the ordinary and familiar, the well-rehearsed routine of being ready for Sunday morning.  I miss the "nice sermon" comments at the door and wondering what was nice about it.
Twelve weeks, 84 days (and thanks, Tyler, for the day off a week ago), of talking to a screen, putting images and video and audio recordings on a storyboard and waiting, waiting, while the computer grinds and churns and turns it all into a YouTube video, posted Sunday morning by 8:00.
Sometimes old dogs must learn new tricks, and they say acquiring new skills is good for brain health. Still, I don't much like talking to a screen and then calling the result a sermon, placing images and video and sound on a storyboard and calling the resulting collection of bites worship.
Of course, if you're going to live in lockdown, being a resident of the digital age makes it easier. They didn't have to move many of the displaced pastors to refugee camps. We had plenty to do in climbing the steep curve of learning cyber skills and digital tricks.  As with many things in the time of lockdown, we don't yet have enough data (as if data solves problems), but early indications are that our very real God has used our virtual efforts to his glory.
To be sure, some of us haven't opened a Bible, sung a hymn, or listened to a sermon since March 8.  Twelve weeks is plenty of time to develop new habits, bad habits, and some of us are going to like the (bad) habit of a church free, God-absent life.  But be careful, there's plenty of data that shouts in a loud chorus, "Let us hold fast the confession of our hope without wavering, for he who promised is faithful. And let us consider how to stir up one another to love and good works, not neglecting to meet together, as is the habit of some." (Hebrews 10:23-25)
June has four Sundays.  As far as I know – and only in the sense that lockdown has been a good reminder of James' wisdom, "you ought to say, "If the Lord wills, we will live and do this or that" – the last Sunday in June will be my last Sunday at LPC.  Four more virtual sermons?  Chances are…
It is what it is. Who knew I'd end this run as a displaced pastor. At least they didn't send me to a refugee camp.
See you, but not really, Sunday.