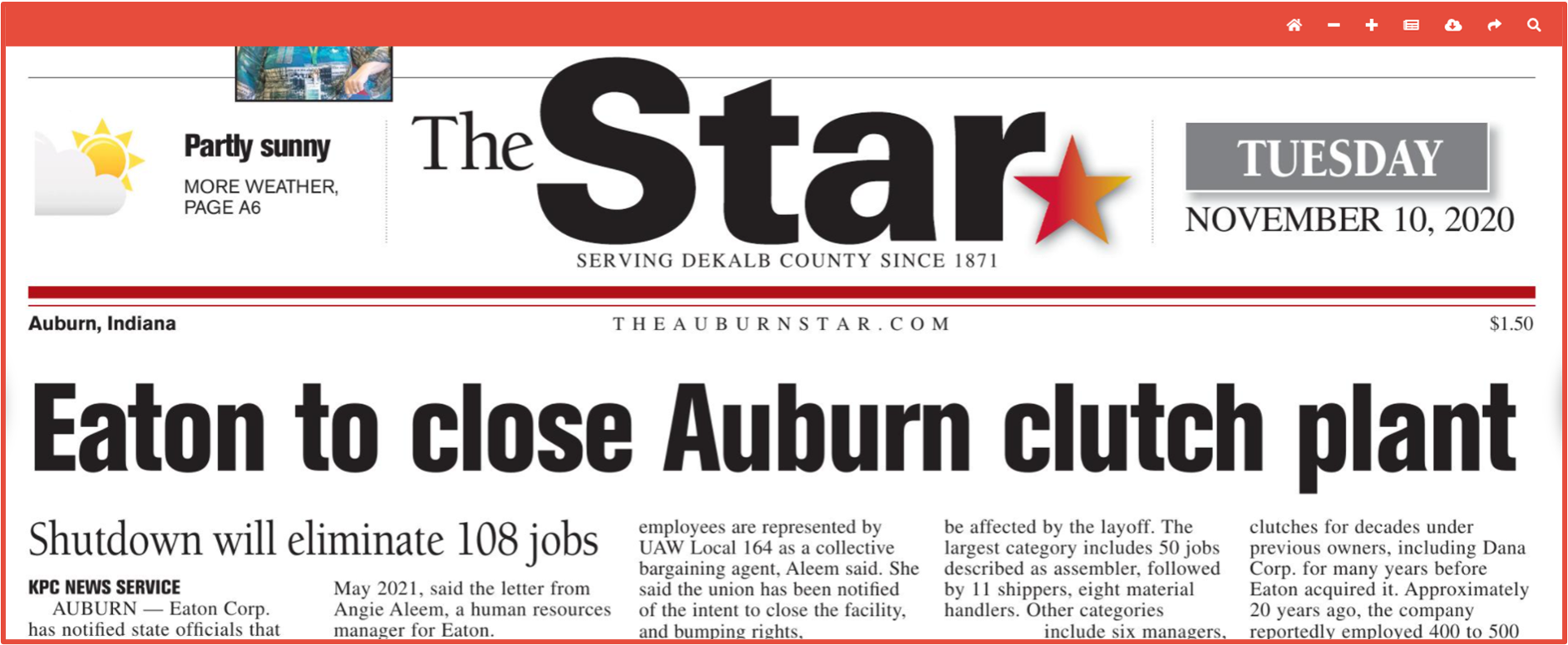 I've always been a stick shift person.  Seven of the ten cars I have owned in my lifetime have had manual transmissions, beginning with a three-on-the-tree 1966 Mercury Comet.  I like a stick shift. But they are hard to come by these days. While 13% of all car models sold in the U.S. offer a manual transmission, only 2.4% of all cars sold in the United States actually have a stick shift. None offer three on the tree. And, to do a little generation bashing, few millennials or gen-Zers know how to drive a car with a manual transmission. Of course, it's not the stick shift, it's the clutch that gets them into trouble.
All that is to say I was sad when I saw the headline in the paper saying they were closing the local clutch factory.  They made clutches for big-rig trucks at the Auburn plant. It turns out that neither the politicians nor the shareholder capitalists, neither government regulation nor woke sensitivities are responsible for the shuttering of the clutch plant.
Blame change. Or maybe blame the millennials.
More and more semis are being sold with automatic transmissions mostly because they are more efficient and partly because too many young drivers have no idea how to drive with a stick shift. It's the clutch that gets them into trouble. Or maybe it's the double clutch.
Clutch factories are going the way of buggy whip factories a hundred years ago or more. Blame change. Continue reading →