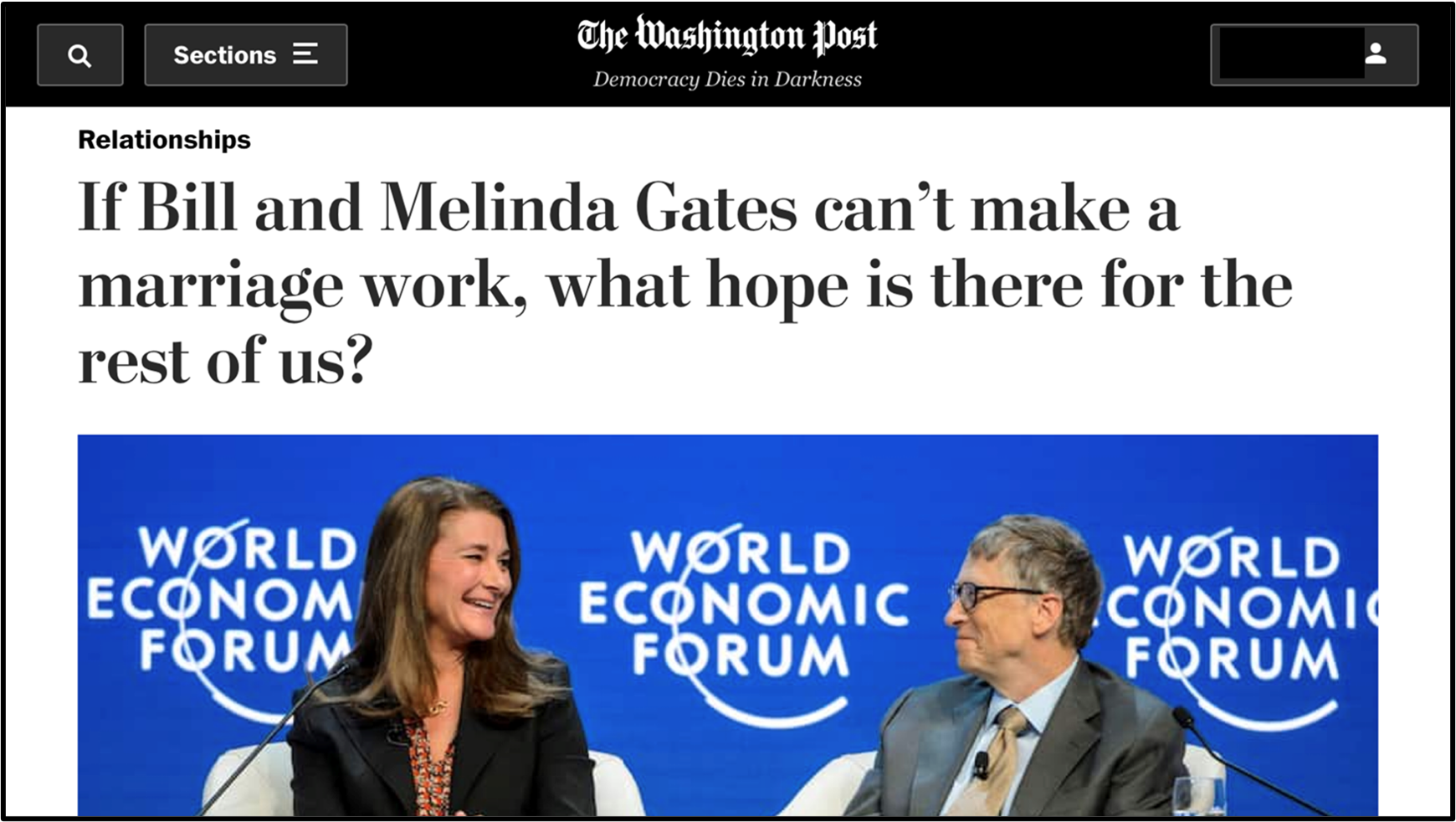 I know as much about Bill and Melinda Gates as most of us know, which isn't much.  I know they are very rich and are doing their best to put their money to good use.  That is enough to know to have felt very sad when I read the news of their impending divorce after twenty-seven years of marriage.
I don't know much about the Gateses or their relationship – not mine to know, but the end of a marriage is a sad thing no matter what the circumstance.
I would not have had much more to say about Monday's news were it not for a Wednesday headline. If Bill and Melinda Gates can't make a marriage work, what hope is there for the rest of us? a column in the Washington Post "Relationships" section asked.
It takes a lot to make a marriage work. Marriage is not for the easily discouraged, and only a fool rushes in with advice and suggestions about another's marriage.  With a certain fear of treading on dangerous ground, then, I offer that there is hope for the rest of us. Continue reading →