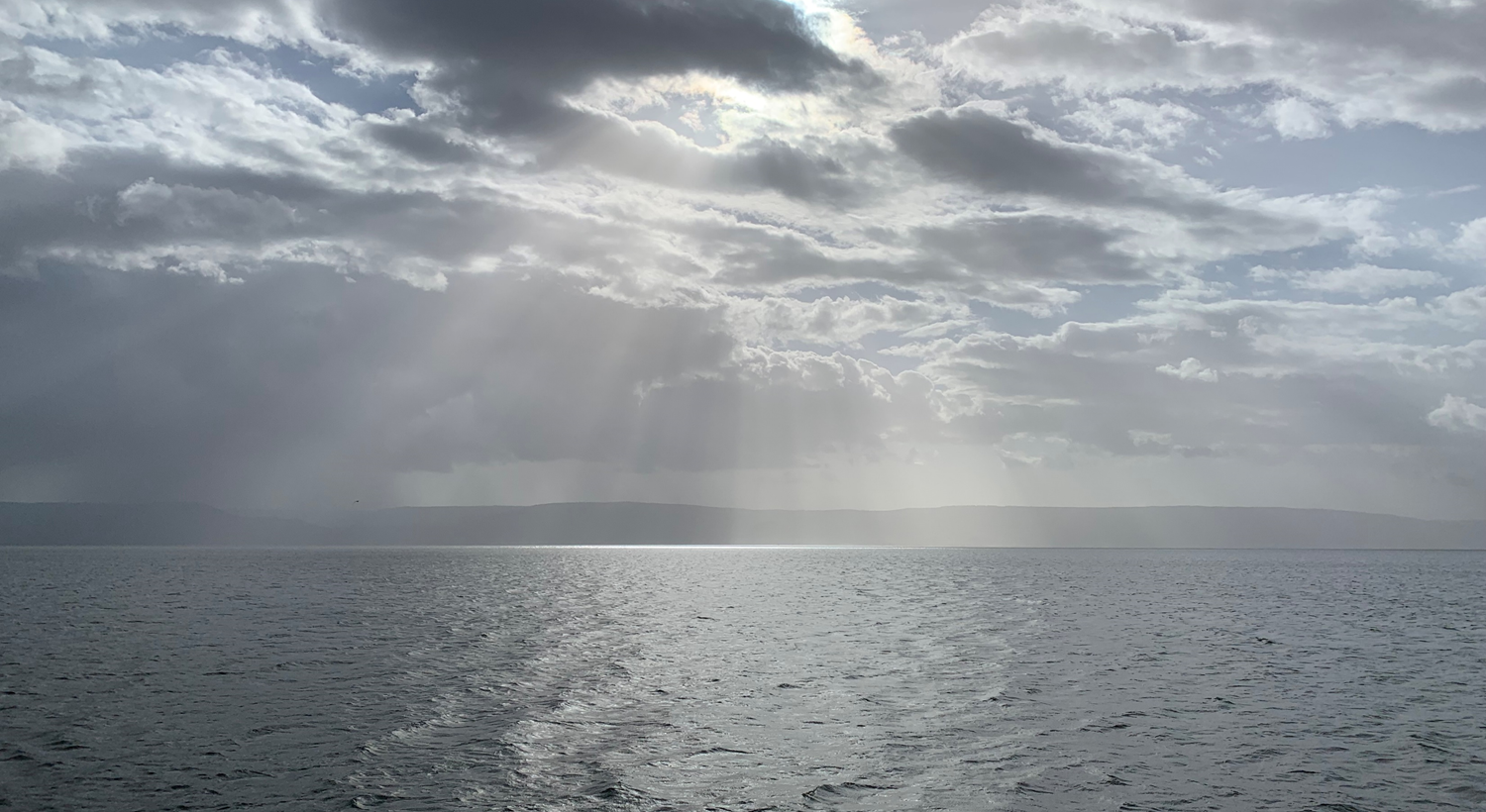 Becky and I have returned from our trip to Israel with great thanks for the opportunity and with wonderful memories we will cherish forever.  It was a good trip, and in many ways "a good trip" is the best summary I can give. No qualifications.  It was a good trip.  The sights we saw, the places we stayed, the traveling companions: it was a good trip.
But let me share three observations.
Observation 1 – Israel is not the only holy land:  The earth is the LORD's and the fullness thereof, the world and those who dwell therein. — Psalm 24:1
Our trip was dubbed "A Holy Land Study Tour."  If I tell people I have just returned from the Holy Land, they know where I was. Judaism, Christianity, and Islam all use the term "Holy Land," and it does not need much explanation.  I prefer to say that we were in Israel. To be sure, it is a unique place in terms of human history. The events told in the Old and New Testaments took place in this land.  But if King David, who lived his life in the place, is correct about what he wrote in Psalm 24, this land is not the only holy land. The earth is the Lord's and the fulness thereof.  That means that Auburn, Indiana, Hunting Park in Philadelphia, Kigali in Rwanda, Favela da Ventosa in Belo Horizonte, Brazil, Kyiv in Ukraine, are holy as well. They belong to the Lord, and his story continues to unfold in them.
We traveled to Israel, and it was a good trip.
Observation 2 – a trip to Israel is never necessary: The whole counsel of God concerning all things necessary for His own glory, man's salvation, faith and life, is either expressly set down in Scripture, or by good and necessary consequence may be deduced from Scripture…  — Westminster Confession I.6
Traveling to Israel was a wonderful opportunity and a great privilege, but it was not a necessary thing. I have and will continue to gain much from our time in Israel, but it did not change my life, as various brochures and other travelers promised it would. I am concerned about what I will call "archeological gnosticism" among some who have been to Israel. Archeological Gnosticism is the notion that by seeing the sights or hearing the speculations of the scholars, we now know secrets that reveal deeper or new things about God and his work in human history, things that will change our lives. When the Jesus "might haves," "may haves," or "could haves" morph into some sort of devotional truth, however, something is wrong.  No case for the exact location of Jesus' tomb or the site of a miracle makes the reality of the resurrection or the love of Christ more real than the stories told in the Bible. A trip to Israel may present a wonderful opportunity and a great privilege, but it is never necessary for saving faith. An encounter with the truth of Scripture changes lives, not the speculations or even the facts of the scholar. Yes, go to Israel if you have a chance, but it is not a necessary thing.
It was a good trip.
Observation 3 – I love the Sea of Galilee: O Sabbath rest by Galilee, O calm of hills above, where Jesus knelt to share with thee the silence of eternity, interpreted by love! – "Dear Lord and Father of Mankind," John Greenleaf Whittier
My first two observations may seem a bit snarky.  What else did you expect?  But it was a good trip, and I think my answer to the "what was your favorite part?" question is, "The Sea of Galilee."  Our itinerary gave us three days around the Sea of Galilee, days when it was mirror-smooth and days when it was just choppy enough to imagine a real storm in need of someone to calm the waves. Yes, I have photos; see below.
Galilee is not particularly large, a third the size of Lake Tahoe.  Our days were clear enough that we were able to see across it.  Jesus spent much of his ministry around this sea, this lake, and we know the stories of episodes on the lake – storms stilled and an impetuous Peter walking on the water towards Jesus.  The Sea of Galilee is not an archeological dig subject to the scholar's speculation and most of the views across the lake are not impeded by modern development. What we saw was not much different than what Jesus saw.  It was on this lake and its shore that so much of the Gospel story occurred.
At the heart of Christian faith is the affirmation that in Jesus Christ God entered time and place.  The trip to Israel gave us a chance to see that place. As we stood on the shore of Galilee, I marveled at the magnitude of God's love and the reality of the story told by Scripture.
It was a really good trip.