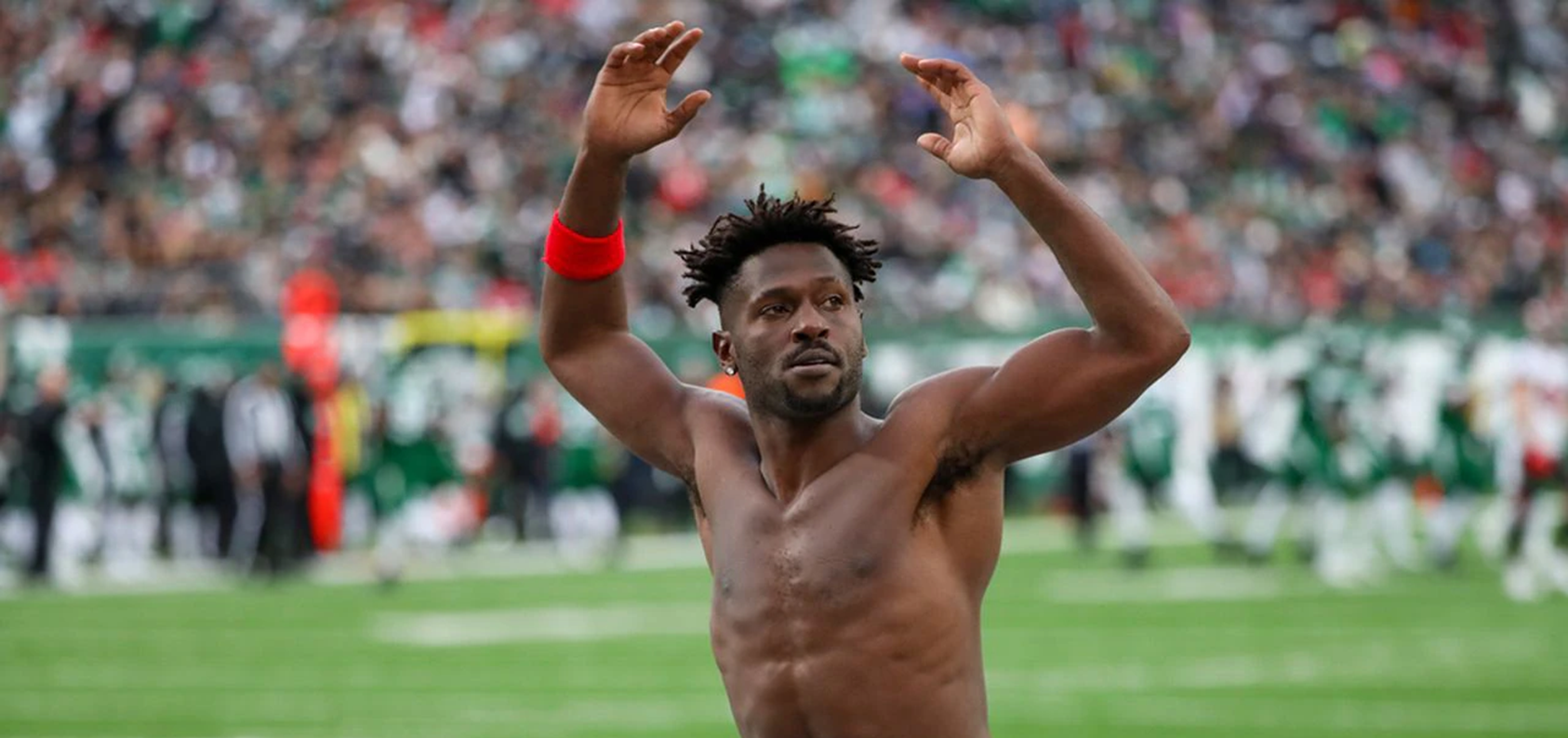 Antonio Brown is, or maybe was, a an amazingly gifted wide receiver in the NFL. Also greatly troubled on and off the field. This past Sunday, Brown, who had been playing for the Super Bowl champion Tampa Bay Buccaneers, just up and quit. In the middle of a game with the New York Jets, he quit. He took off his helmet, his jersey, and his pads and walked off the field. After the game his coach said Brown was no longer on the team, but who knows. I am not a sports columnist, so go to ESPN or google "Antonio Brown" to get the latest news on the great quit.
Who hasn't felt like just quitting? Oh, maybe not on national TV, maybe quitting a bit less dramatically than Antonio Brown, but who hasn't felt like just quitting? Sometimes quitting might be the best thing to do – quitting a dead-end job, an abusive relationship, or an addictive habit. But that is not the kind of quitting I am talking about. I am talking about "the easy way out" kind of quitting.
I am about ready to quit this pandemic. I am tired, if not of the helmet and the pads, then of the masks and the worry. I am ready to quit. I might pull it off. Our pantry is pretty well stocked and, retired, we really don't have to go anywhere. At least until Omicron peaks, we just might lock the door on the cocoon and wait it out. See you in February.
Certainly, a case can be made for prudent precautions during the current spike in Covid cases. My bunker strategy may not be all wrong. But, Antonio Brown-like, I can't just quit. I can't take the easy way out, even if there were an easy way out.
Christians don't quit for the sake of an easy way out. Too much depends on our not quitting. The Apostle Paul writes of "pressing on toward the goal." Hebrews speaks of running with endurance the race that is set before us. Paul tells the easily-distracted Corinthians, "we do not lose heart. Though our outer self is wasting away, our inner self is being renewed day by day." "This light momentary affliction is preparing for us an eternal weight of glory beyond all comparison," he writes to encourage them to not give up.
Half a generation ago pastor and author John Piper gave a sermon that later became a well-read book, "Don't Waste Your Life" (you can download it here, if you wish). It was about not quitting, not taking the easy way out.
A recent Presbyterian Outlook column summarizes the sermon, "Describing a couple in Readers Digest who retired early so they could live near the beach and collect seashells, Piper imagines this couple at the final judgment, mocking their offering to God: 'Here, Lord, are my shells.'"
The seminary professor who wrote the Outlook column goes on to condemn Piper for saying that "a quiet life enjoying the sunset or spent noticing beauty in the natural world is inadequate, ineffective, a waste." That is not at all what Piper said, and the professor knows better than to say it is. Except that is what he said. Shame on him.
We may retire (as Piper did eight years ago), but we do not quit. We may change jobs and we might make lots of money. We do not, however, spend our lives collecting seashells, though we do well to spend an occasional day doing so. We run the race, we press on toward the goal, we glorify God in all we do. We don't quit, as tempting as quitting might be. We don't crawl into our cocoons.
Prudent precautions? As needs be. Masks and boosters and Zoom calls if they will help. But we don't quit. We worship with God's people Lord's Day by Lord's Day by whatever means. We give of our abundance and then some. We offer our time and our talents to those who might benefit from them. We extend God's grace to all those we encounter without regard to vaccination status, political party, or whatever identity they may have chosen. We seek the Kingdom and the King.
Like Antonio Brown, sometimes I just want to quit. But then I am reminded that we are to "press on toward the goal for the prize of the upward call of God in Christ Jesus."  The prize isn't seashells, it is a life lived to the glory and for the enjoyment of God.