Jesus spoke to them, saying, "I am the light of the world. Whoever follows me will not walk in darkness, but will have the light of life." John 8:12
Becky and I get up most mornings to a wonderful walk through our neighborhood, down the sidewalks and along the walking paths through the woods and around the ponds. After a couple of miles, Becky heads home and I stay out in order to add a few more running miles.  Our morning walks are among the best habits of our life in Indiana.
During the summer months, the sun rises a little after six and first light comes about a half an hour earlier (we are on the far western side of Eastern time, so our sunrises are always "late," about 45 minutes later than when we were in the Philadelphia area). Our summer treks began early, and the earlier the better when the day promised Midwest heat and humidity.
Last fall, our first fall here and the first fall of retirement freedom, we, being the creatures of habit we are, found ourselves out for our morning walks long before first light, carefully trying to avoid any trips or stumbles due to an uneven sidewalk seam here or a break in the walking path pavement there. The morning walk was to begin by 6:30 regardless of when the sun decided to rise.  And full confession, Becky suggested more than once that we might think about not walking in the darkness.
This fall we have tried something new. We are walking in the light.
I have long been an early riser, and my early morning runs through the Borough in Langhorne were often along dark streets and with many more uneven sidewalk cracks and seams (where there were sidewalks) than in our neighborhood in Auburn.  I mean, after all, compelled mostly by my own compulsion I was pretty sure I had to be in the office really early.
Our new habit of walking in the light has taken some getting used to.  My conscience, held captive to my compulsions, sometimes accuses me of sloth, but, I promise, I am always up by 6:30. Still, we're sleeping a little later, morning devotions and a first read of the news come before we hit the pavement.  I may not get my first cup of coffee until nearly ten what with cool down and clean up time. No longer bound to an alarm clock, we are bound to the rising of the sun according its own long-ago rhythm.
Walking after first light if not after sunrise is taking some getting used to. Our morning hours pass differently, and my captive conscience still whispers an accusing word now and then.
Jesus was all for not walking in darkness, even if the context of his advice suggests a more metaphorical than literal understanding of such walking.
The metaphorical sense of Jesus' words calls for new habits, as well. In this season of life, eschewing the darkness and walking in the light means a new priority for time in God's Word. It means a sharper focus on loving the important people in my life – family and good friends. It calls for service given in the church and community for the sake of Christ and his call and not the self-imposed demands of a job.
Walking in the light may mean that you don't get your first cup of coffee until nearly ten, but it is well worth it.
_____________________________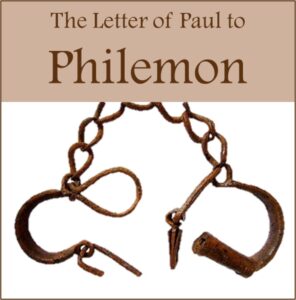 SAINT ANDREW EPC
Auburn
Auburn Friends. We continue our study of Paul's Letter to Philemon Sundays, 9:00 a.m.  Hope to see you there!