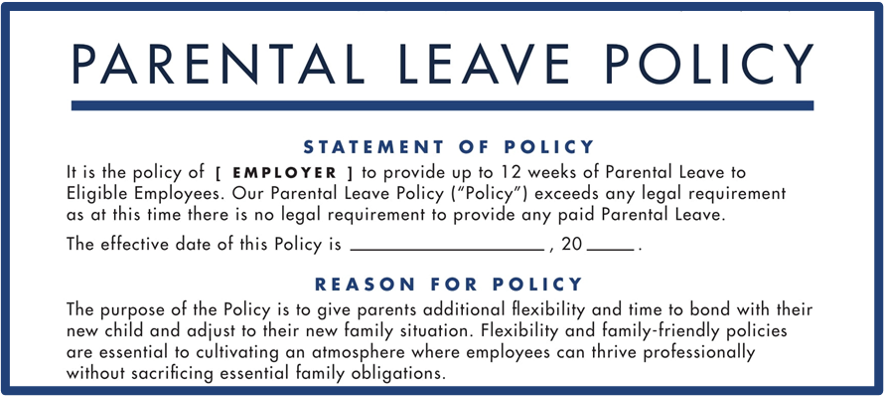 "We need to talk about the bias against child-free employees." The headline was intriguing.  I knew it was clickbait, but I clicked anyway.  I was taken to the online version of Fast Company Magazine. Fast Company describes itself as "the world's leading progressive business media brand, with a unique editorial focus on innovation in technology, leadership, and design."
The gist of the article was that what the author calls "child-free" employees (more on that in a moment) are feeling increasingly resentful of the parents they work with because of various company policies – maternity and paternity leave and child-related time off – which give benefits to parents, but not to the child-free.  The pandemic has exacerbated the situation as employers and employees respond to school and daycare closures.
As the workplace seeks to accommodate new realities, the article says some have wondered "where does that leave those who don't have children, but do have beloved pets? Or family members or friends for whose care they are responsible? Or nonwork passions?"
A child-free employee is quoted as saying, "Honestly, I'm starting to resent the fact that my colleagues who are parents are free to take slabs of time off to look after sick kids or log off early to attend recitals. The thing is, I fully support the fact that they can—being a present parent is so important. But sometimes I wonder why I'm not allowed to take a couple of extra days each year to ski."
Summarizing her point, the author says, "The growing child-free-by-choice segment is tired of being overlooked and undervalued."  Then she adds, "Recently, a friend and HR exec told me that after a recent meeting about changes to increase flexibility for working parents during the pandemic, she was emailed by a child-free colleague with a simple question: 'What about me?'"
The author of the article is an HR professional and seems to know her topic well. No need to doubt her assessment of things.
I don't take issue with the accuracy of the article or the need for employers to be sensitive to all their employees, but I am concerned about a couple of assumptions that tend only to spew toxic fumes when mixed one with the other.
"Child-free" seems like a nice phrase to describe those who do not have children by choice or circumstance.  But as the article unfolds, it betrays an assumption that having children is simply a lifestyle choice on par with having a "beloved pet" or a passion for skiing.
It may be that not everyone can, should, or wants to be a parent, or, being a parent, has children at home. Well and good, but nothing is more important to the common good than the birth and nurture of children. From the survival of the species to having someone pay into the Social Security Trust Fund, it's good that we have children. The Bible insists on more than the practical, however. Children are a gift. They are a joy and a crown. They exemplify what it means to a part of the Kingdom and were welcomed by Jesus. The promise of the Gospel is to us and to them. The Bible tells us the care and nurture of children is a parental responsibility and a duty to be borne by the entire community.
The idea of children as a lifestyle choice neglects the inherent common good – and common joy – of supporting parents and their children even at the expense of other lifestyle choices.
Nothing wrong with beloved pets or a passion for skiing, but they will never rise to the importance of children. Never.
And then, what better captures the spirit of our times than the simple question asked in that anecdote told in the article, the story of the "what about me?" email. "What about me?" It's an assumption that life must be fair and that I should always get my share. Can anything destroy a community or erode the common good like "What about me?"
Commenting on what he saw on his famous trip to the United States in the 1830s, Alexis de Tocqueville wrote, "I have seen Americans making great and sincere sacrifices for the key common good and a hundred times I have noticed that, when needs be, they almost always gave each other faithful support."  "What about me?" eschews sacrifice for the common good and gives support to others only in the expectation of payback.
It's not fair. I want my share. Maybe we need a change in attitude. If I don't take all my sick leave, it is better to be thankful for my health rather than to be resentful of the time off taken by my less healthy colleague. Better to rejoice in the birth of a baby than to complain about the maternity or paternity leave given my coworker. The common good is a good thing.
We would do well to lower any tension between parents and non-parents in the workplace. But the assumptions behind "child-free" and "what about me?" mix to form a poisonous brew that can only make things worse.
"Rejoice with those who rejoice, weep with those who weep," Paul writes the Romans. Be glad for your colleague on maternity or paternity leave, and find a way to comfort your coworker who has taken some bereavement leave, and then get back to work and don't resent their time away.  It's for the common good.
---
Saint Andrew friends: I am teaching this class again this Sunday.  This week we move into Chapter 4 and how God equips the church to live the great mystery.  And more. Join us Sunday at 9:00 a.m.