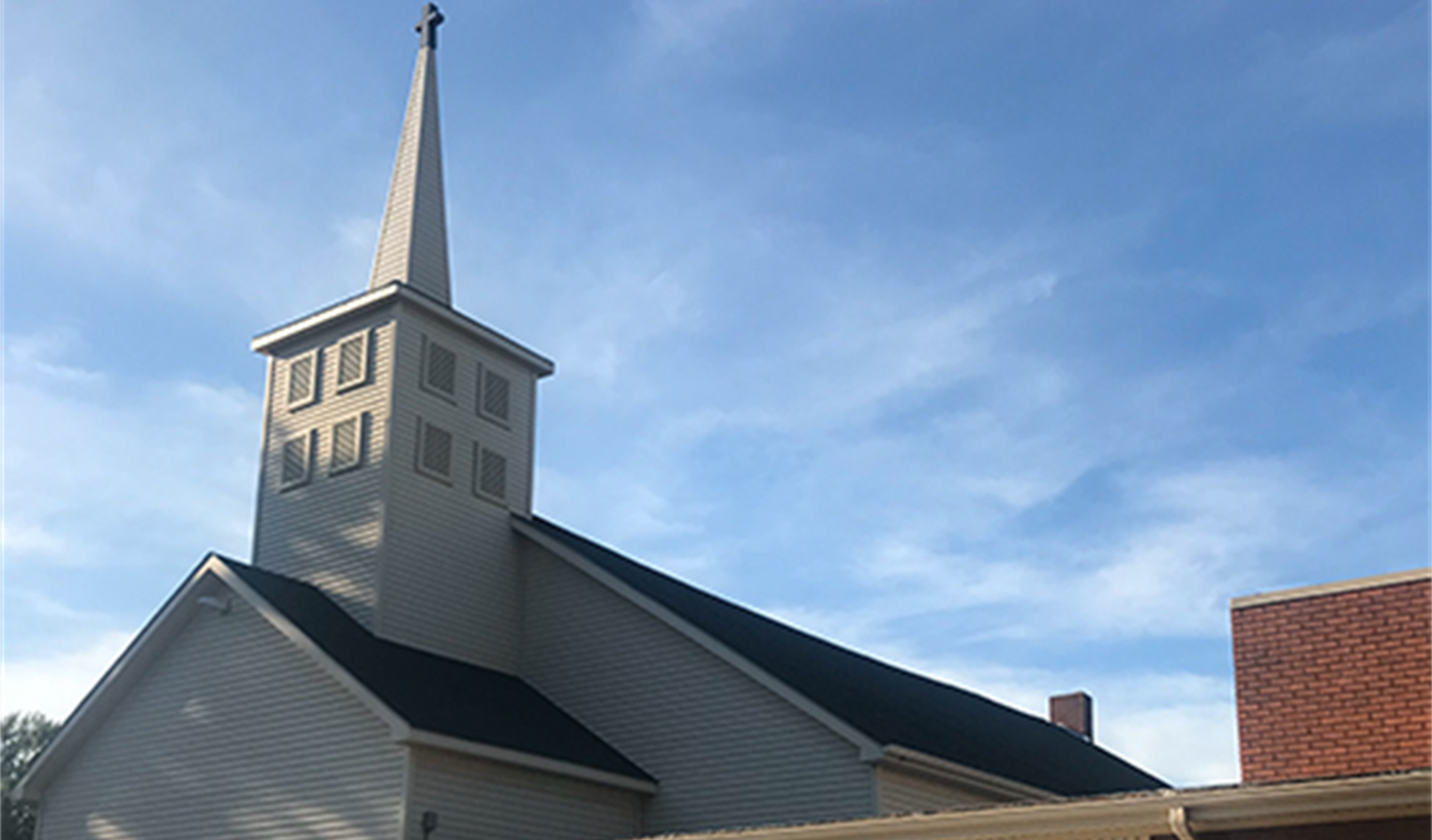 I had a friend whose losing battle was to convince us to say, "I'm going to worship" or "We went to Bible Study" rather than saying, "I'm going to church" or "We went to church." His point had to do with the church being a people, not a steeple; our destination being worship or mission or study, not a building. 
 
But this past Sunday Becky and I went to church – that's the best way to describe it, and it was really good to be at church. The last time we'd been at church was March 8. Five months and a day later we were back at church. 
 
For five months and a day we had joined millions of Christians around the world watching preachers preach and singers sing on Zoom or You Tube or Facebook Live. We'd even gathered in a park one Sunday to hear a sermon and sing some songs. But we hadn't been to church. It was really good to be at church this past Sunday.
 
Five months and a day later, many things had changed for us as we went to church. We live in a different state. Church is in a different building, and the sanctuary is not at all familiar. Everyone was wearing a mask and keeping a safe social distance, but even if they were not, we would not have recognized many faces or heard many familiar voices. I was in the pew and not in the pulpit.  Lots of changes, but we were at church, and it felt really good.
 
I have another friend who says that whatever we choose to call our Sunday Zoom or You Tube or Facebook Live productions, we should not call them worship or even online worship. I agree with him, but it's a losing battle. For four and a half months, I put together a video package of songs and hymns and preaching and prayer. We posted it to our You Tube channel every Sunday morning. Like everyone else, we called it online worship. But that is not what it was. Oh, I am thankful for being able to offer something online, but it wasn't worship, though that's what we called it.
 
The psalmist writes, "I was glad when they said to me, 'Let us go to the house of the LORD!'" (Psalm 122:1) His joy is in being there, in person, with others – the "they," fellow pilgrims, who call him to join them in Jerusalem at the Temple. 
 
The Greek word for gather, which is what we do when we go to church, is the same word from which we get the word synagogue – it means to come together, to assemble, even to be received with kindness and hospitality.  It always has to do with real people together in a real place.  Luke tells how in Troas the church – real people, gathered on the first day of the week – real time, in an upper room – a real place, and broke bread – real sustenance, physical and spiritual. (Luke 20:7-8). There is something important, essential, about God's people gathering together to worship – and to study and to serve and to encourage one another. Virtual has been helpful during the pandemic and we may rely on it again before the pandemic passes, but it is not real church.
 
The Sanctuary at Saint Andrew Evangelical Presbyterian Church is still new to us, but it is, without doubt, a place for worship. The faces and the voices of the people who worship behind masks and at social distance are unfamiliar, but nothing could be more certain than that they are fellow pilgrims on the way.  We're not yet accustomed to the cadence and the style of Pastor Adam's sermons, but there is no question that he preaches the Word faithfully. 
 
It may have been one of those little gifts that come along from time to time.  Our first Sunday as part of the congregation at Saint Andrew we sang a hymn that had become important to us at Langhorne in the months before the lockdown.  We had sung it in church on March 1 and then, at least virtually, online, my last Sunday at LPC. We sang it during our first worship at Saint Andrew. I've imbedded a nice version of "Yet Not I, But Through Christ in Me" below. Take a listen. It was really good to be in church.
 
A lot of things had changed in five months and a day, but there was a sense of being home when we went to church this past Sunday.  Going to church is a means of grace.  Really.