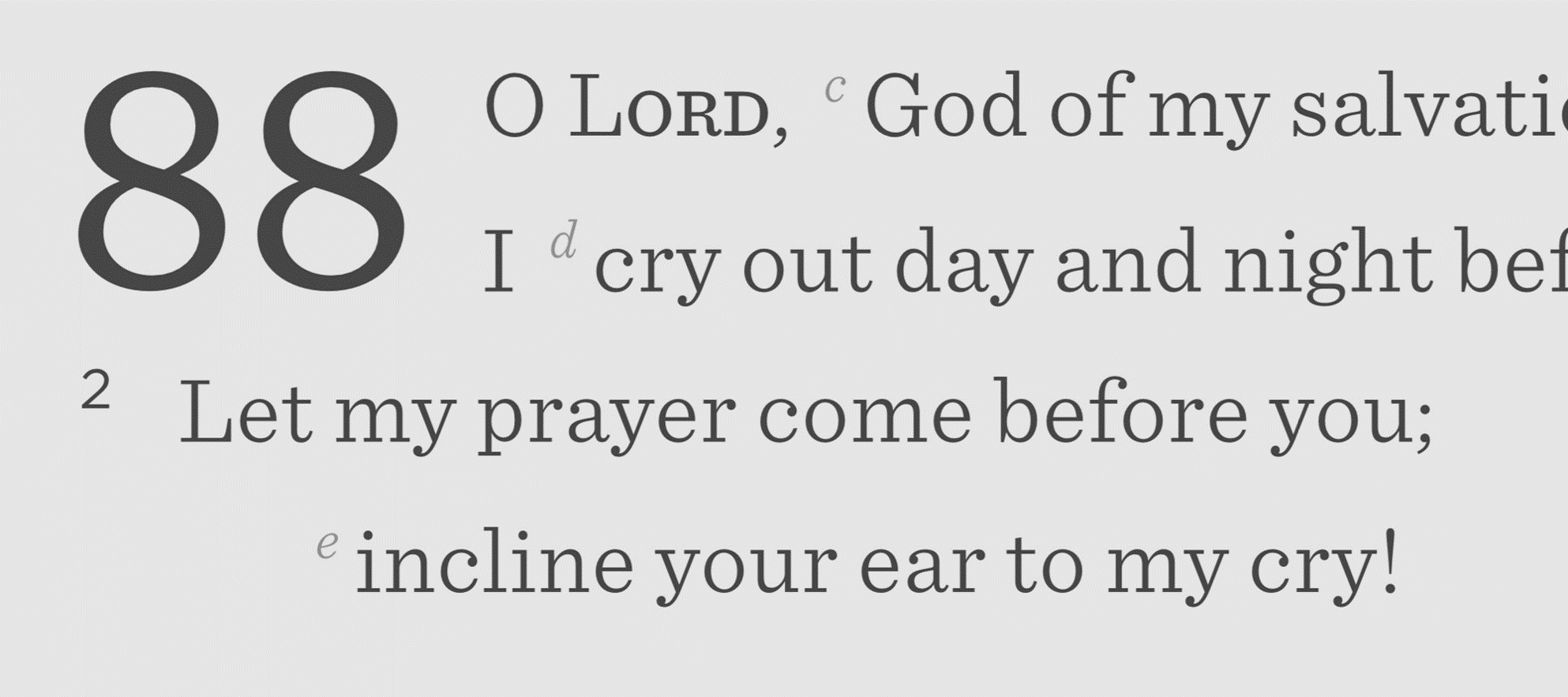 We have been using a not so new Keith Getty and Stuart Townend hymn, Speak, O Lord, in our LPC worship. Getty and Townend wrote the piece to be sung in worship as a prayer in preparation for the hearing and the preaching of the Word.
Speak, O Lord, as we come to You
To receive the food of Your Holy Word.
Take Your truth, plant it deep in us;
Shape and fashion us in Your likeness,
That the light of Christ might be seen today
In our acts of love and our deeds of faith.
Speak, O Lord, and fulfill in us
All Your purposes for Your glory.
God speaks to us most clearly and most reliably through the words of Scripture. In worship together or in our own reading of the Word, what do we hear as God speaks?
I begin most days with the Psalter readings from the Daily Office in the Book of Common Prayer. Every psalm read every seven weeks, in what appears to be some random order; I don't know what to expect each day – lament, praise, thanksgiving, supplication.
The first reading for this morning is Psalm 88, a bitter lament. It frightens me.
The psalm is a psalm of the Sons of Korah. It is written in the first person. Which son of Korah was this? What had happened to him?  His bitterness is more than I want to hear. Why would God give us this Psalm? Speak, O Lord? What are you saying?
The unknown son of Korah lays out his complaint against God:
3 For my soul is full of troubles,
    and my life draws near to Sheol.
4 I am counted among those who go down to the pit;
    I am a man who has no strength.
This is not a complaint against bad luck or dire circumstance. The son of Korah blames God for what has happened:
6 You have put me in the depths of the pit,
    in the regions dark and deep.
7 Your wrath lies heavy upon me,
    and you overwhelm me with all your waves.
More complaint:
8 You have caused my companions to shun me;
    you have made me a horror to them.
I am shut in so that I cannot escape;
9     my eye grows dim through sorrow.
More blame:
9b Every day I call upon you, O Lord;
    I spread out my hands to you.
13 But I, O Lord, cry to you;
    in the morning my prayer comes before you.
14 O Lord, why do you cast my soul away?
    Why do you hide your face from me?
Speak, O Lord. Take your truth, plant it deep in us. Why would I want to plant such bitterness deep in me?
EPC missionary Andrew Brunson tells us not to set the psalms of lament aside, not to save them for a Turkish prison. They are not meant for the occasion of a petty social snub, but they are given to speak to us in the living of our daily lives.
Mission partner Eric McLaughlin laments death upon death in a mission hospital and finds his own voice in the psalms of lament because he already had planted them deep within.
As God spoke this morning, he asked me to linger in Psalm 88, to acknowledge the ways I share the experience of the anonymous son of Korah.  It was not easy. The psalm has no happy ending. God is not redeemed in its final verse. More blame:
18 You have caused my beloved and my friend to shun me;
    my companions have become darkness.
Linger. Wait. "Take your truth, plant it deep in us."
The evening psalms for today are 91 and 92. I've already read them. But I must wait for awhile before I find refuge under his wings.
Speak, O Lord.
See you Sunday.