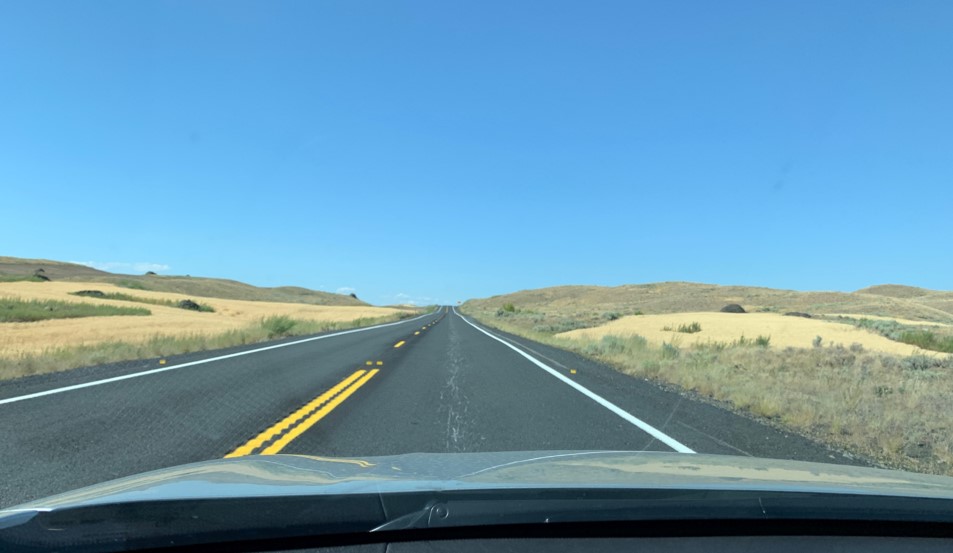 Becky and I returned home just this morning on the red eye from Seattle after two wonderful weeks in central Washington with our son and his growing family.  Yes, the highlights were the glorious times with the grandkids, but we also snatched a few fleeting moments of adult conversation with Christopher and Katie, as well.
Six of our days away were spent at Lake Chelan, about sixty miles north of Ephrata where Christopher and Katie and the kids live. Our two oldest grandchildren, nine and six years old, each spent their own three days with us at a condominium overlooking the lake. Long story short, we gave the kids an overlap night, and I did the ferrying back and forth, so two additional roundtrips Chelan to Ephrata and Ephrata to Chelan, and an empty car on a couple of legs.  I loved the drive.
Central Washington is a high desert with the mighty Columbia River running through it. Sage brush and wheat fields, rolling hills as the Cascade Range slowly begins to show itself on the western horizon. It's empty country.  The road stretches on for as far as you can see. You don't pass a single gas station, convenience store, or billboard between Ephrata and Chelan – and barely another car or truck.
Those solo trips through lonely country were good thinking and praying times.  As Washington State Route 172 stretched out before me, I thought of the year that now stretches out before Becky and me and LPC.  For all of us – Becky and me and the LPC family – we're just beginning to get a sense of the landscape around us and we're catching distant-horizon glimpses of the futures God has in store for us.
Becky and I have been reading, talking, studying, praying about our retirement; the what and the where; the when has been set.  We're beginning to be able to make out some of the details as our journey draws closer to summer a year from now.  We'll let you know as soon as we have a better sense of the landmarks we are seeing. No GPS on this trip.
Likewise, our elders are at work making plans and gathering provisions for the search for a new pastor which may begin in just a few months.  We've been given some good maps and wise tips for the trip, but it's always hard to translate the lines and dots on a map to a vision of what we'll see at our destination.  Keep praying for our elders, those who will form a Pastor Search Committee, and the entire congregation as we continue the journey to what God has planned for LPC – not just in terms of a new pastor, but a new, renewed, and sustained vision of what it means to share the life of Jesus in our time and place.
A year stretches out before us.  I wonder where it leads.
See you tomorrow