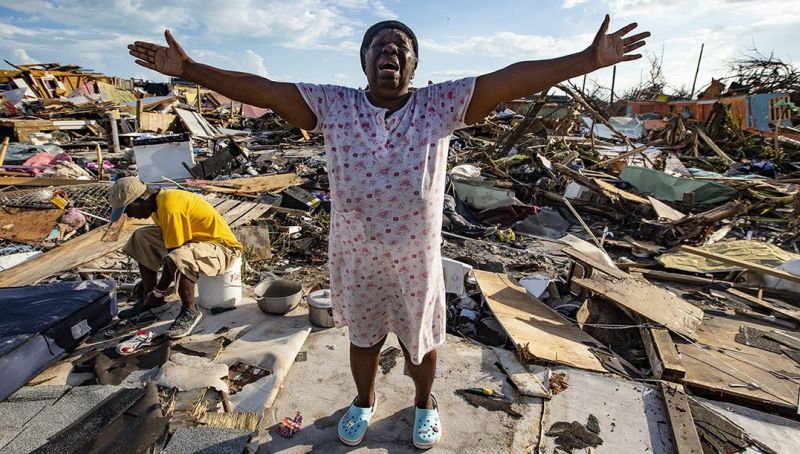 We are just beginning to catch a glimpse of the destruction brought to the Bahamas by Hurricane Dorian.  I can't imagine it.
Thankfully, the world is responding.  Governments, including our own, are sending and promising aid.  Others are organizing relief efforts, as well.  Even some of the cruise lines are collecting money to be used to help alleviate immediate suffering and to begin to rebuild what was destroyed.  Of course, the Red Cross is there and the "big players" among the Christian Relief organizations, World Vision and Samaritan's Purse.  Thank God for all of them.
Yes, stories of corruption, inefficiency, and greed are sure to follow over the next few weeks and months.  Poverty Inc. – there's money to be made in preying on others' loss – will rear its ugly head.
There is something fundamentally human about reaching out to help.  In many ways it simply doesn't matter if the clean drinking water or plastic tarp comes from the UN or World Vision.  Thank God for clean water and plastic tarps freely given. Continue reading →