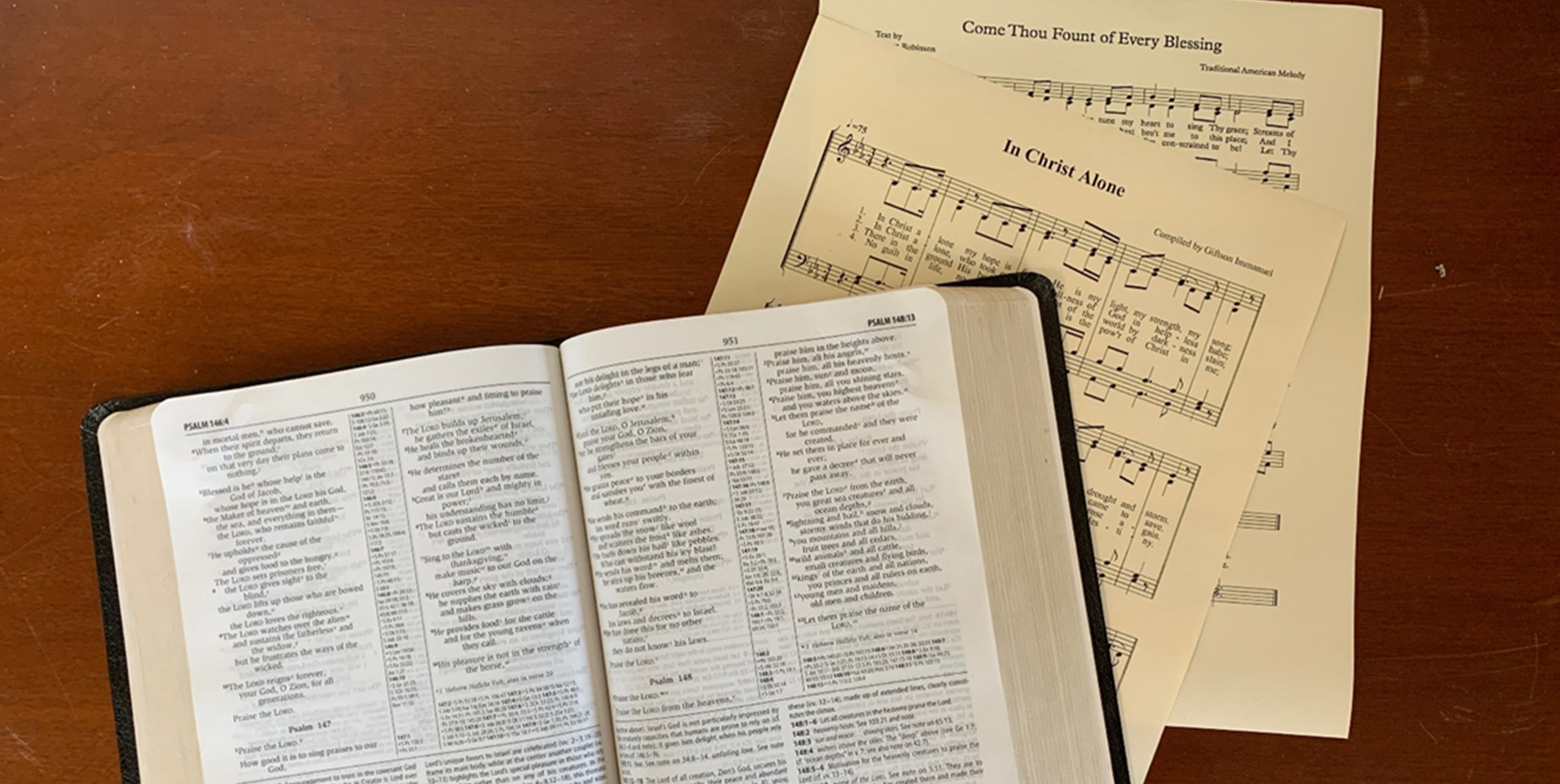 The ordinary worship of God includes: the reverent and attentive reading of the Scriptures,17 the sound preaching18 and conscientious hearing of the word in obedience to God with understanding and faith;19 singing of psalms with grace in the heart;20 and the proper administration and right receiving of the sacraments instituted by Christ.21
Westminster Confession of Faith
You can't miss them.  We've posted signs all over of the church building reminding us of a change in our Sunday worship schedule this coming fall, September 8, to be exact.  Each Sunday we will offer two wonderful opportunities for God's people to worship together – at our 8:30 Chapel service, and then at a 10:00 a.m. Sanctuary service.  So, what's the change and why the change?
Don't look for a lot of change in Chapel worship.  Oh, we hope to see a new banner in corner pretty soon, but otherwise, the Chapel and its windows will still be beautiful, and our worship will center on the Word read and preached and the singing of some of the great hymns of the church.
Sanctuary worship will begin 15 minutes later than it has been in recent years. 10:00 a.m. Apparently some people never adjusted to the change from 10:00 13 or 14 years ago and have been showing up at 10:00 a.m. for the 9:45 all these years.  If you are among those late adopters, you have nothing to worry about.  See you at ten.
Perhaps the most noticeable change in Sanctuary worship will be the continued and intentional inclusion of a richer blend of instrumentation and selection as we sing God's praise together. Any given Sunday we might expect to sing to the accompaniment of organ, piano, guitar, percussion, keyboard, or violin. The hymns, psalms, and spiritual songs may have been written in the 10th Century or in the 21st Century.  Our great choirs – adult, children, and bell – also will lead us in praising God.
Why the changes?  After prayer and study, our elders see these changes as helping us as a Body to glorify and enjoy God.
Why all the signs and why a sermon series on worship as we go into the fall season?
We're church people. We're human. We don't like change. We may grumble a bit and, well, there will be those famous parking lot conversations.  Of course, there will be.
Fortunately, our Reformed Tradition, and the Scriptures, help us in our grumbling. In fact we have some guidelines for grumbling provided for us in the Westminster Confession, our denominational statement of faith.  You can see it above, and I left the footnote markers, if not the footnotes, as a reminder of the scriptural warrant for each statement.  You can read the complete statement here: Chapter 36.
GUIDELINES FOR GRUMBLING ABOUT CHANGES IN WORSHIP
You may grumble if:
The Scriptures are not reverently and attentively read
The Word is not soundly preached
You are not listening consciously and obediently to the Word
You find no grace in your heart as you sing psalms and hymns and spiritual songs
The sacraments are not properly administered
You do not rightly receive the sacraments
Please notify the Elders on the Session immediately if Guidelines 1, 2, or 5 are not being met. Please retire to your prayer closet immediately if Guidelines 3, 4, or 6 are not being met.
See you Sunday