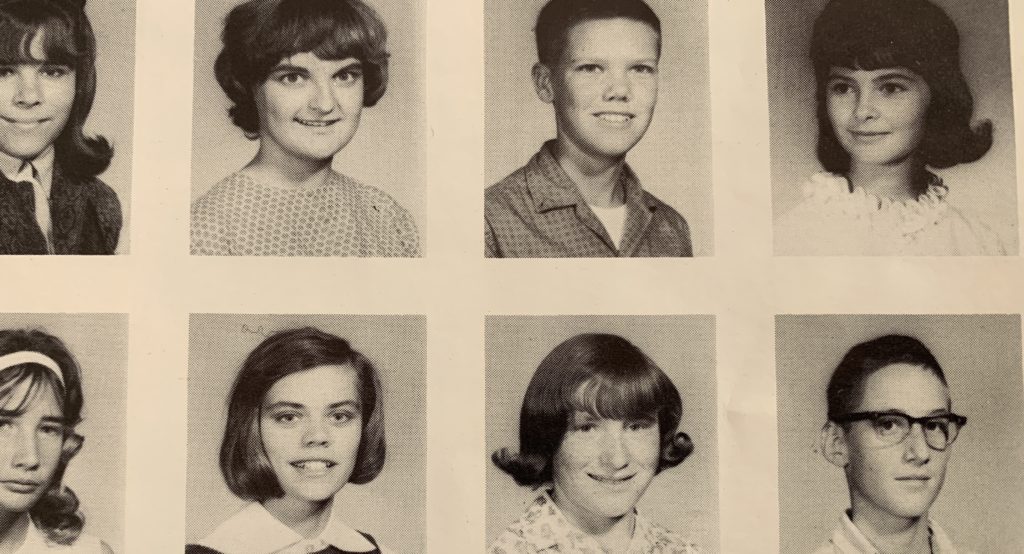 I haven't seen any of the installments in the "Up" series, but I think I will.  The premise, the story told by the series, is this: Every seven years since 1963 film maker Michael Apted has checked in with a group of fourteen now 63-year olds, a random group, all from the U.K., and all seven years old when the series began. The original 1964 film was called "7 Up," the 1970 episode was "14 Up," the 1977 installment "21 Up," and you get the point.  Wikipedia has a long entry on the project. This NPR review of the just-released "63 Up" provides a sense of the series.
The premise of the "Up" films is to test the old Jesuit adage, "Give me a child until he is seven and I will give you the man." As we watch the fourteen grow older and travel through life we wonder, are we essentially who we will be by the time we are seven? In the trailer for "63 Up" one of the fourteen says, "I'm still the same little kid, really. Probably all of us are."
Yeah, I think I'd like to watch the films.
I wonder if I'm still the same little kid, really, I was in 1964. (See my junior high yearbook photo above.) Continue reading →